Our goal is a better life for everyone affected by Mental Illness.
When it comes to mental health conditions, silence is not golden. Silence breeds stigma, and stigma prevents people from seeking help.
Together, we can fight stigma and encourage our family, friends, co-workers and neighbors to seek help when they need it. Most mental illness begins in adolescence, yet it can take years for individuals to seek treatment. Stigma prevents people from seeking life-saving treatment and support. Mental Health Support Community hopes that you will join forces with us to inspire each other and to talk about mental illness, so that individuals won't be afraid to seek the help they need.
Psychiatrist:
Psychiatrists will explore medication options and work with you to find the right medication. Medication can reduce the frequency and severity of episodes.
Therapist/Psychologist:
Therapy helps you learn self-awareness and how to process your emotions. There are many types of therapy including talk therapy or therapies where you learn specific coping skills such as DBT, CBT, and mindfulness.
See a Mental Health Professional A diagnosis is the first step to learning more about what you have and how to treat it. Take notes about what symptoms you experience and bring them with you to your appointment. Use this Mood Disorder Questionnaire as a starting point:
http://ibpf.org/mdq
SAY IT FORWARD
All types of Mood Disorders have been associated with Suicide. These include Bipolar Affective Disorder, Depressive Episode, Recurrent Depressive Didorder, and persistent Mood Disorders, (e.g. Cyclothymia, and Dysthymia), which form categories F31-F34 in ICD-10 (1). Suicide is therefore a significant risk in unrecognized Depression. Depression has a high prevalence in the general population and is not recognized by many as a Disease. It is estimated that 30% of patients seen by a Physician are suffering from Depresson. Roughly 60% of those who do seek treatment initially contact a General Practitioner. It is a special challenge for the Physician to work with both Physical Disease, and Psychological Disorders simultaneously. In many instances, Depression is masked and patients present only with somatic complaints.
In typical Depressive episodes, the individual usually suffers from:
Depressed Mood (Sadness)
Loss of interest (enjoyment)
Reduced energy (fatiguability and diminished activity)....
Common presenting symptoms of Depression are:
Tiredness;
Sadness;
Lack of concentration;
Anxiety;
Irritability;
Sleep disturbance, and Pain in different parts of the body.....
These symptoms should alert the Physician to the present of Depression and lead to an assessment of the Suicide risk. Specific Clinical features associated with increased risk of Suicide in Depression are:
Persistent Insomnia;
Self-Neglect;
Severe Illness.... (Particular Psychotic Depression)
Bipolar or manic depressive disorder is a Mood Disorder that causes radical emotional changes and mood swings, from Manic highs to Depressive lows. The majority of Bipolar individuals experience alternating episodes of Mania and Depression from a minor state of life, to lifelong disability. The information here should not be used as a substitute for seeking Medical care for Diagnose or treatment. We are strictly Volunteered based. The Group is being created for all to come via "Multiple" Mental Disorders they may be going through with Bipolar Disorder. Bipolar Disorder and other serious Brain Diseases are an extreme challenge for the individual and the entire family.
Mental Health and Wellness disorders are illnesses that involve the body, mood, spirit, and thoughts! It affects how one eats, and sleeps, the way one feels about oneself, and the way one thinks about things! Sometimes referred to as Psychiatric or Psychologic Disorders, Mental Health Disorders are caused by complex interactions between Physical, Psychologic, Social, Cultural, and Hereditary influences. They involve disturbances in thinking, emotion, and/or behavior. Small disturbances in these aspects of life are common, but when such disturbances distress the person greatly, interfere with daily life, or both, they are considered Mental Illness or a Mental Health Disorder. The effects of Mental Illness may be long-lasting or temporary.
We believe that people become empowered to help themselves and others when they feel a part of something. Sharing in your journey with others will help take the focus off of yourself and in return I feel, and have heard others as well state that they felt much gratification that their story and or struggles just may be for a reason, to help those struggling and in reaching out to those whom don't have a voice yet! We offer to help those individuals diagnosed by sharing coping mechanisms, in hopes to learn from each other's struggles, and possibly be able to lend a helping hand in helping someone else.... Communicating, sharing, and connecting with others in a community will have a positive effect on healing in your life…. If you have been diagnosed with any Mental Health Disorder we Welcome you to this peer support group. We offer you to give and gain peer support through your journey of symptoms. triggers, treatment, and recovery.
We do "NOT" participate in our Support Group Community as Professionals!
We are Advocates on The Road to Recovery!
We offer to help those individuals Diagnosed with Mental Health Disorders by sharing Coping Mechanisms, in hopes to learn from each others struggles, and possibly be able to lend a helping hand in helping someone else.
YOU MUST BE 18 YEARS OR OLDER TO JOIN IN OUR SUPPORT GROUP COMMUNITY...
We believe that traditionally in Society, Mental Health concerns have been stigmatized with people often expressing both prejudice and discrimination toward those with a Mental Disorder Diagnosis. Furthermore, people with Mental Health concerns often have nowhere to turn for Support. We offer a caring and Safe Environment.
Immediate Telephone Support:
If you or someone you know needs immediate help in the U.S., call the line for hope to talk to someone live in your local area. They can listen to you and direct you to local resources if further assistance is needed. If someone has talked to you about suicide, and you believe they are currently a threat to themselves or someone else but won't take your help, call 911!
1- (800)273-8255 …..1-800-273-TALK National Suicide Prevention Lifeline
1-(877)838-2838 …..1-877-Vet2Vet Veterans Peer Support Line
1-(800)784-2432 …..1-800-SUICIDA Spanish Speaking Suicide Hotline
1-(877)968-8454 …..1-877-YOUTHLINE Teen to Teen Peer Counseling Hotline
1-(800)472-3457 …..1-800-GRADHLP Grad Student Hotline
1-(800)773-6667 …..1-800-PPD-MOMS Post partum depression hotline
Call If you are having thoughts of harming yourself or you are being abused, please call us. These are serious issues that are best handled in one-on-one conversations with counselors. Always Open! Counselors are ready for your call 24/7. 1-800-448-3000
Text with a counselor for free with the following carriers: AT&T, Verizon, T-Mobile, Sprint, Virgin, Cricket, Nextel, Boost, MetroPCS. (standard message & data rates may apply for other carriers)
Every day, 4PM to 1AM CST.
Text VOICE to 20121 to start.
Text STOP to opt out.
For more information about the service, text HELP to 20121.
For end user privacy and terms & conditions go to
Prevent Pays Text Enterprising Texting Platform
Immediate Online Support:
International Suicide Prevention Visit
USA (Nationwide) • Online Listing (Worldwide) • LGBTQ USA
An On Line Crisis NetWork



DEPRESSION STATISTICS :

Good Everyday Health Overview – Every Day Health

NIMH Depression Stats – NIMH StatS

WHO Global Stats – WHO

WHO Global Women Health Stats – Womens Health

"To most of those who have experienced it, the horror of depression is so overwhelming as to be quite beyond expression. . . if depression had no termination, then suicide would, indeed, be the only remedy. But. . . depression is not the soul's annihilation; men and women who have recovered from the disease-and they are countless-bear witness to what is probably its only saving grace: it is conquerable." William Styron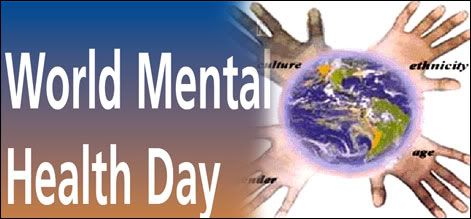 "Mental Health Support Community Goal's & Mission":

SHARE THE AIR; We want all to have the opportunity to share!

GIVE BACK; We often benefit by offering support to others by sharing in our own struggles, triumphs, and experiences!

DIFFERENCES OF OPINIONS ARE OKAY; We are all entitled to our own point of view!

WE ARE ALL EQUALS; Accept all Cultural, Linguistic, Social, and Racial differences and promote their acceptance!

We do not participate in our Support Group / Community as Professionals, we do not instruct or advise. However we share in our own experiences. Only we know what is best for our own Health along with our Doctor's instructions!

IT''S OKAY NOT TO SHARE; People may just read. You do not have to share if you do not want to!

IT'S EVERYONE'S RESPONSIBILITY TO MAKE THE SUPPORT GROUP / COMMUNITY A SAFE HAVEN TO SHARE!

We respect confidentiality, treat each other with kindness, and show compassion!

The *Goal *of Mental Health Support Community is that with Professional help "Support" greatly increases the chance of individuals suffering from Mental Illness to either begin, or continue on their way to, or through Recovery. Along with your Medically approved Treatment, we hope you Meet, Greet, Share, and Support with others who are dealing with the same struggles that come along with dealing with these types of Illnesses!

The *Mission* of Mental Health Support Community is to limit the harm that a Mental Health Diagnosis can inflict by offering Peer Support through this Net-Work; by connecting people around the World to one another in order to share your own Fears, Medication Management, possible Side Effects, Therapy, Joy's, and Sorrow's!

If you have been diagnosed with any Mental Health Disorder we Welcome you to this Peer Support Group / Community. We offer you to give, and gain Peer Support through your journey of Symptoms, Triggers, Treatment, and Recovery. We encourage you to share your journey of Therapy and form friendships with others who are battling the same fight that you are!

A

FROM THE STAFF !

Passion

I've always been a very passionate person luckily for without that passion I would have no drive.
I lost about every ounce of passion on the day I got diagnosed on January 15, 2000 as Bipolar I with Mixed State and a Rapid Cycler. And lost my job of 8 years of loyalty.
Everything I do in my life comes from my heart, where my passion lies, without that passion I have no drive.
A few years later after I became more educated, understanding towards myself, and accepting of my diagnosis I picked up that pen and felt the passion return again!
Compassion is meant to be "shared and spread through the unchanging truths of ones hope for friendship, support" and "understanding through many of our own creative ways."
Infusing our fresh expression of our own faithful way in how to cope daily, hourly, or sometimes for me by the minute!
I am gonna be honest, as u probably already know, it is very trying and down right exhausting.
Luckily my drive, passion, and inspiration never did lose focus!
So take a chance go beyond the ordinary, it may take some time, but I can promise you, you won't regret it.

JanSupport ! JmaC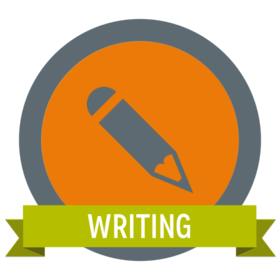 BP and Me:

The journey called Bipolar disorder is no typical journey that just anyone takes, yes a lot of people have it a lot worse in their lives, some a lot better. But I speak of the journey we are taking together. This journey is complex and challenging yet a learning experience, it can ruin relationships, marriages, careers, and ones self worth, and zap us of our inner strength. At times it is overwhelming all consuming and we preserve each day. Yes, it will knock us down, beat us up, rob us, and threaten us. And attempt to destroy us after time But we preserve each day, we may fall down but we get up again and again. This is survival at its best! They say you can not pick your relatives but you can pick your friends. Friends are something you can not buy in a store or wish for. They are special bonds woven through similar experiences, struggles, challenged, heart aches, as well as success and unforgettable memories. We need to treasure our friends they can be our support life Davies when family just don't understand. Friends listen, never judge you or tell you that they don't care. We all need friends just as we need air to breathe.

You will have a better tomorrow if only you think about today. You will not have a good day if you just sit around and think of yesterday. Out BP journey is like a domino effect. We get through yesterday, put that day in the past move on through today and work through it. Tomorrow what it can bring to us is fresh and new and the beginning of the day's possibilities. Always look forward to tomorrow and what it may bring us as you travel through the peaks and valleys and when you reach that peak hang on, because the view at the top is much brighter.

When sadness knocks at your door don't answer it! It will leave and when happiness knocks answer it and bring it into your life. Do not be frightened when it leaves when you least expect it, it shall return. The journey continues to walk the road of challenge, adversity, and obstacles. Even when the odds are against us we continue to go on with complete effort. Never stop trying and we will never feel there is no chance to win. And if we face the right direction on this road that has been given to us we have to keep going, no matter how difficult this road may be, we may feel despair, loneliness, and be afraid but we will not falter and we may not be there yet but we are much closer as of yesterday and what we get by reaching our destination is not nearly as vital of what we will find and whom we may become when we do.

Moving forward not looking back is key to continue on this journey. Yes, we have made it mistakes burned a lot of bridges but who hasn't. Learning to live and forgive oneself is the first step towards moving forward. We have difficult times during this BP journey and we may at times feel we are so alone, so different and cannot give anymore but we have and continue to do so. For its not the BP which defined us as who we are, nor will we let it control our lives. Our relationship with BP is not a close one, nor do we want it to be, but the relationship we have with ourselves is an important one. Loving ourselves, understanding ourselves! What we are about and who we are. The BP life is a journey we take every day.
Whether we notice or not all things in life are connected some way. We live with the intention to live and continue to learn. The doors of our lives that we open today will decide the lives we live. As we look back life is different yet it stays the same, everything is relative, and all the struggles, fears, hopes and dreams will return again, for life always changes, just as quickly as it remains the same. But the difference is with each return we always have a hope of a new day for a chance at a better life. The journey of life is connected and everything is relative for the strength and hope will continue to return.

JanSupport ! / JmaC




Mental Health Support Community Group'S Blog
Mental Health Support Community Wall


Health Central
Helping you live healthy! Stories that inspire us....

Mood Disorder
Unique to Manhattan, we offer 16 weekly support groups on both the East and West sides....

McMan Web
Mcman's Depression and Bipolar Web, articles, news letters and etc....

Medicare
The official US Governemnt site for Medicare....

Mental Health Matters
Alphabetical list of Mental Disorders and Psychological Disorders...

Mental Help Net
Disorders, issues, news, blogs, Get Help...

OCD Hot Line

Obsessive Compulsive Hot Line New York / New Jersey.... Overcome Depression
The cause and treatment of Depression....

Patty Duke
Patty Duke's On Line Center for Mental Wellness Blog....

Prevent Suicide
Suicide prevention and Depression information....

American Psychological Association
Psychology Topics....

Psychology Magazine
RX List
Drugs A - Z....

Schizoaffective
Support Lists For Patients and their families

Mood Tracker
Successfully Manage Depression, Bipolar Disorder, or Anxiety....

Mood Scope
Lift your mood it only takes minutes....

Every Day Health
We're here to empower and inspire you to be your healthiest every day....

ReThink
Our goal is a better life for everyone affected by mental illness....

Counseling Directory
Find a counsellor or psychotherapist near you....

Anxiety and Phobia
Welcome to Phobia Society....

No More Panic
For sufferers and carers of people with Panic, Anxiety, Phobias and OCD....

Multiple Diagnosis
Events, Webinars, and Publications....

Health Care Today
Virtually comprehensive health care news....

A - z Drug Listing
Drug Index A - Z....

Drugs by Condition
Find drugs by disease or condition....

Drugs By Class
Search the Drug class data base....

Drugs by Pharma Companies
Search by Pharma Companies....

Drug Side Effects
Search the Drug side effects data base....

Drug by Dosage
Search the Drug Dosage Database....

Ask an Expert
Ask an Expert, Get an Answer ASAP....

Find a Therapist
Find a Therapist by City, Zip Code and etc....

Attention Deficit Disorder Association
ADHD News, Resources, Stories and more....

ABOUT Depression
Read on to find more about symptoms, treatment options, and more....

Post Traumatic Stress Disorders
Articles, Stories, Criteria, Research Tools, and more....

Social, Anxiety and Panic Disorders Health Center
WEB MD Health....





MOOD CHART

#10. Total loss of judgement, excessive spending, religious delusions and hallucinations.
#9. Lost touch with reality, incoherent, no sleep, paranoid and vindictive, reckless behavior.

HYPOMANIA
#8. Inflated self-esteem, rapid thoughts and speech, counter-productive, simultaneous tasks.
#7. Very productive, everything to excess (phone calls, writing, smoking, tea), charming and talkative.

BALANCED MOOD
#6. Self-esteem, good, optimistic, sociable, and articulate, good decisions, and get work done.
#5. Mood in balance, no symptoms of depression or mania. Life is going well and the outlook is good.
#4. Slight withdrawal from social situations, concentration less than usual, slight agitation.

MILD TO MODERATE DEPRESSION
#3. Feeling of panic and anxiety, concentration difficult and memory poor, some comfort in routine.
#2. Slow thinking, no appetite, need to be alone, sleep excessive or difficult, everything a struggle.

SEVERE DEPRESSION
#1. Feeling of hopelessness and guilt, thoughts of suicide, little movement, impossible to do anything.
# 0. Endless suicidal thoughts, no way out, no movement, everything is bleak, and it will always be like this...

Mood Level'S Defined:

Severe Mania - (essentially incapacitated or hospitalized)
Strong Mania - (GREAT Difficulty with goal-orientated activity)
Moderate Mania - (more energized & prodicative, but usual routine relkatively unaffected)
Mild Mania - (SOME difficulty with goal-orientated activity)
NEUTRAL - (NO feelings of either Depression or Mania)
Mild Depression - (Usual routine relatively affected)
Moderate Depression - (SOME difficulty with goal-orientated activty)
Strong Depression - (Functioning with GREAT effort)
Severe Depression - (Essentially incapacitated or Hospitalized)

ANXIETY CHART:

1 = Panic Attack: shortness of breath, rapid heart beat, shaking limbs, sweating, etc...
2 = Very Anxious: sensations of symptoms arising.
3 = Anxious: overwhelming sense of worry.
4 = Somewhat Anxious: worried but controllable.
5 = Even: in limbo.
6 = O.K.: Things are calm right now.
7 = Calm and Relaxed: no doomed thoughts.
8 = Feeling Great: no thoughts apparent at this time of worry.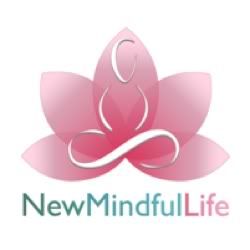 Mindful website
The Mindfulness Institute
Mindfulness Research Guide
Mindfulness Exercises
Compassionate Living
Greater Good: The Science of a Meaningful Life
Institute for Meditation and Psychotherapy
Mind and Life Institute
Mindfulness page maintained by Christopher Walsh Resources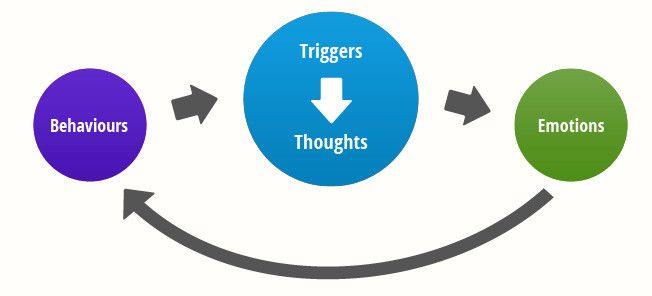 SUPPORT :

We're a Supportive Community. We are not arm Chair Therapists, but friends helping friends. Support here comes in many ways, whether it is offering or receiving it, just reading other people's experiences or sharing your own. Support can also be found in humor, artistic expression, games and sharing one another's interests.

STAFF:

Our Staff Members are known for "Support" at Mental Health Support Community. They are there to assist members and keep our site safe. Posts that are hurtful and judgmental are taken down. Staff is on site the majority of the time. If problems occur in the absence of staff members, administration can be paged by PMing. Safety also means safe from administrative abuse. Administrative decisions are made by staff member input. No one person can make unilateral decisions except the owner if the site is at risk. This is very rare.

SECURE :

Secure refers to anonymity. We supply software that prohibits guests viewing any part of the site; they must register with a valid email address to gain access. Unlike many other sites, our software also prevents search engines from gaining access to the site, so no one can Google a member's username and what they've posted. Security isn't full-proof however. Members have to take appropriate steps in order to protect their identities as well. Our software and policies provide the structure, the rest is up to each member.

The material on this site is for informational purposes only, and is not a substitute for Medical advice, Diagnosis, or Treatment provided by a qualified Health Care Provider. Always consult your Doctor, or Mental Health Professional before trying anything you read here.

DISCLAIMER :

Mental Health Support Community is a privately owned site(s) and is operated strictly by volunteers, which includes the owner and support staff. We strive to offer concise and verifiable information about Mental Illness, but we are not professionals. Do not use the information in this web site in any way to replace the advice of the doctor or professional who is caring for you. Always talk to your doctor before changing medications or dosage, or if you experience any serious side effects or questions regarding your health. Do not attempt to diagnose yourself based on the information presented, or attempt to treat yourself.

All interactive areas within the Mental Health Support Community website operate on a peer to peer basis. The site owner, support staff, and chat operators are all volunteers. None have special training in their area, other than their own personal experience with the illness (and this can vary from one person with a Mental Health Disorder to another), personal education, and empathy for others.

Mental Health Support Community accepts no responsibility for information posted on our Discussion Board, or Chat Lounge. The opinions expressed in articles within our site are those of the writers, and may not reflect the opinion of Mental Health Support Community. We are not responsible for the content within websites that are linked to or from Mental Health Support Community. We retain the right to reject materials that we feel are inappropriate, or to ban individuals whose behavior is likewise inappropriate within the interactive areas.

All individuals with a Mental Health Disorder are welcome within our community at their own discretion and at their own risk. Upon entrance to the Mental Health Support Community, and upon use of any of its information and/or interactive areas, you agree to release and hold harmless Mental Health Support Community, it's owner, and support staff from any and all damages and liabilities that may arise from your participation at our online support site located @
Mental Health Support Community Discussion Board / Forum / Group / Chat


SPONSORS :



LOCAL NJ CHAPTER....
This site complies with the HONcode standard for trustworthy health information....